In April 2023, Timeleft redefined how people connect. Tired of endless swipes and superficial chats? Timeleft offers a fresh approach, matching strangers for unique dining experiences based on their personalities.
Lisbon's Raving Success
Our journey began in Lisbon in May 2023. Every Wednesday at 7:30 pm, a simple message reveals a restaurant and table number. Over 100 tables citywide fill up each week, with strangers becoming friends over dinner. Timeleft has captured media attention, partnering with 50 restaurants in Lisbon. We've also gained over 15,000 newsletter subscribers, with 2,500 adventurers dining monthly.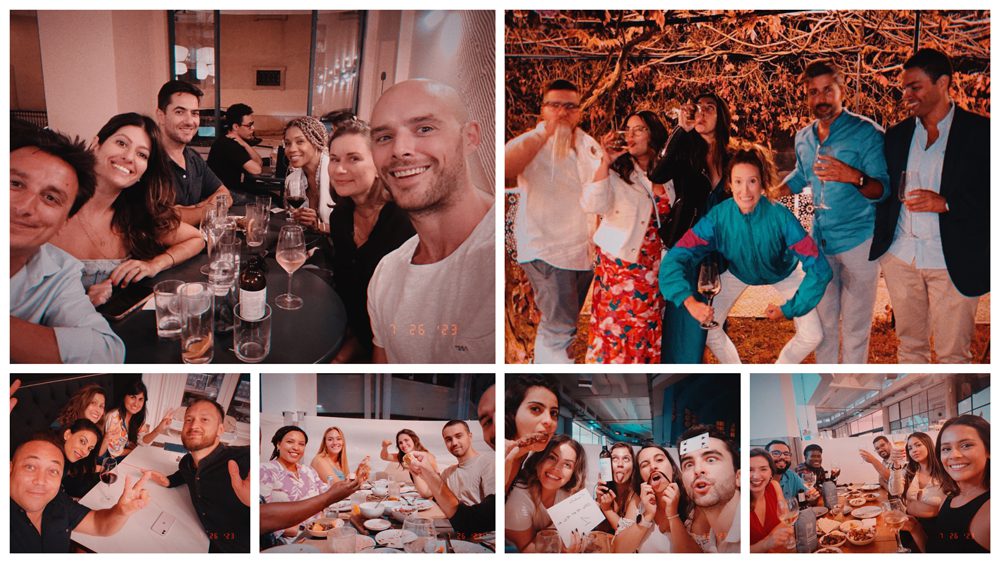 Hello Porto!
Now, it's Porto's turn! Due to your incredible support and enthusiasm, Timeleft's inaugural Porto dinner took place on September 13. We've formed key partnerships with local restaurants, and for this significant launch, 35 tables were set for memorable evenings. Ready to join the dining revolution in Porto? Reserve your seat now!