In our digital age, sharing a meal with strangers is a rare and precious act of conviviality. Timeleft invites you to swap the isolation of screens for the warmth of human interaction, turning each encounter into an opportunity to explore new horizons.
Every Timeleft dinner is an act of resistance against loneliness, supported by social psychology which proves the positive impact of human interactions on our well-being. These experiences aren't just fleeting pleasures; they enrich our social life and spark the flame of new friendships.
Joining a Timeleft dinner is more than just a meal; it's a step towards authentic exchanges and personal discoveries. To guide you in this social adventure, follow our 10 essential tips to transform your experience into a fabric of memorable moments.
1. Actively Listen
Take the time to really listen. Instead of preparing your next reply while the other is speaking, fully engage in what they are saying. Active listening involves showing that you hear and understand, by nodding or paraphrasing key points. This is the foundation for sincere and enriching exchanges.
2. Share Authentically
Understand that the true depth of a conversation is revealed when someone allows themselves to be vulnerable. Once trust is established, let down your guard and share your own experiences sincerely. This can encourage others to do the same, creating a space for rich and meaningful exchanges.
3. Ask Generously
Ask questions, lots of questions. But do so with intention and curiosity. The goal isn't to tick off a questionnaire but to dive into the other person's story, to understand their passions and dreams. It's a mark of respect and interest that enriches the conversation.
4. Look Beyond Appearances
Pay attention to subtleties: small gestures, choice of words, silences. They can reveal much more about someone than words alone. Let first impressions evolve over time and stay open to the possibility that each person has much more to offer than what is immediately visible.
5. Exercise Discernment
Cultivate a healthy dose of skepticism. Have the critical mind necessary to discern truth from appearances, while remaining open and welcoming. This is a valuable skill that can guide you in social interactions and help you establish authentic relationships.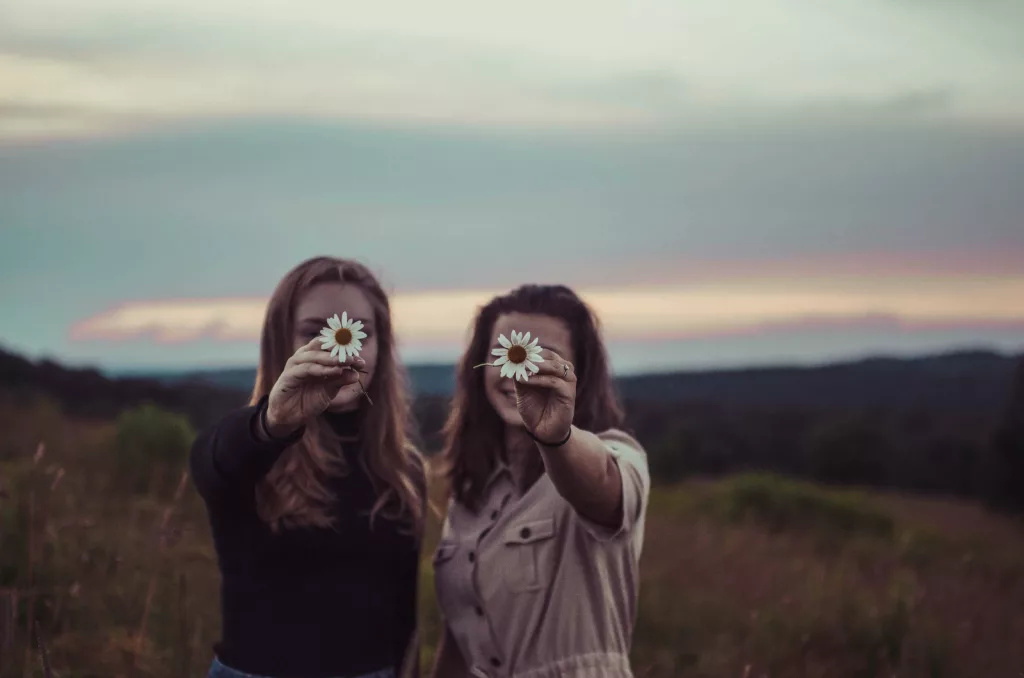 6. Learn by Participating
View each encounter as an opportunity for personal learning. If you are used to taking the lead, make a conscious effort to let others speak and steer the conversation. This is an opportunity to enrich your understanding of others and develop your empathy.
7. Drink Moderately
Drink sparingly to keep a clear mind. Alcohol can impair the quality of your interactions; by staying sober or drinking moderately, you ensure that you are fully present and capable of participating in meaningful exchanges.
9. Be Inventive
Break away from the norm in your exchanges. Leave behind typical questions for topics that stimulate creativity and spontaneous conversation. This will keep everyone's interest and engagement, while making the conversation dynamic and memorable.
10. Express Your Gratitude
A sincere "thank you" for a great conversation can leave a more lasting impression than any farewell. Express your gratitude for the sharing and openness of your table companions, and you'll find that this can open the door to future interactions just as meaningful.
Each of these tips can transform a simple meal into a profound sharing experience, opening the door to new acquaintances, improved social skills, and perhaps, new friendships.
---
10 Key Takeaways
1 – Communication Takes Work
Taking the time to understand someone's past can help establish a lasting connection.
2 – Compassion is Key
Difficult conversations can pave the way to deeper understanding.
3 – Mind Games are Fascinating
Be kind; every person you meet is fighting a battle you know nothing about.
4 – The Power of First Impressions
People's actions often say more about their character than their words.
5 – Detecting Deception is a Challenge
Healthy skepticism can prevent costly mistakes.
6 – Beyond Facial Expressions
It's okay to be cautious, but always leave room for trust.
7 – Alcohol Impairs Decision-Making
Being sober is being awake, alert, and alive in every sense of the word.
6 – Creativity
Bring originality to your discussion topics for a lively and memorable conversation.
7 – Gratitude
Express your appreciation for sharing and conviviality at the end of the conversation.
---
Who Are We?
Timeleft is not just another app, it's a gateway to a new way of living in the city, an anthem to human encounter, and an invitation to venture into the social fabric with a welcoming mindset.
Our Success in Numbers:
Over 10,000 participants in 6 months
Meetings set up in Lisbon, Porto, Paris, and Marseille
A community of 50,000 enthusiastic members
How to Join the Experience?
Register on Timelet.com: A personality quiz to guide you to the table that best suits you.
Secure Your Seat: Every Wednesday at 8 PM, a new world awaits you.
Anticipate Surprises: Clues on Tuesday, the announcement of the location on Wednesday.
Immerse Yourself: Scan, smile, and enjoy.
Share Your Adventure: Your feedback is precious to us to refine the experience.