In a hyper-connected world, loneliness persists, and even worsens in big cities. A recent article from Le Monde highlights this issue, now recognized as a public health question. At Timeleft, we are committed to providing a solution by creating opportunities for authentic and meaningful encounters.
Loneliness in Major European Cities
Loneliness, although often invisible, is a silent scourge deeply affecting modern society, especially big cities. The consequences of social isolation on mental and physical health are undeniable, leading to conditions such as anxiety and depression. Big cities, despite their population density, are often hotbeds of loneliness.
Studies show that overcrowded environments can increase loneliness by up to 38% (source) and that urban design and city planning also influence loneliness, highlighting the importance of creating spaces that promote connection and community (source).
The loneliness epidemic is not isolated to a single region or country. It is a problem that spans across Europe, with at least 1 in 10 people in the European Union feeling lonely most of the time. Countries like Ireland see loneliness rates as high as 20%, while others, like France or Portugal, experience lower, but still significant, rates.
Timeleft: The Antidote to Loneliness in Big Cities
At Timeleft, we believe that the solution to loneliness lies in creating opportunities for authentic and meaningful encounters. We are convinced that the only remedy for loneliness is connecting with other humans, whether known or unknown.
Our mission is to break down the barriers that separate us by creating spaces where people can meet, share a dinner, and form new friendships.
Our approach is unique and centered on the authenticity of encounters, eliminating the pressures often associated with traditional dating platforms.
How Does It Work?
Joining Timeleft is a breeze. Simply complete our online personality test on our website, and our technology takes care of the rest. Here's what sets Timeleft apart:
No Stressful Choices: You don't choose the people you dine with. No swipes, no pictures, no messages. Our sophisticated algorithm creates compatible groups to ensure enjoyable and memorable encounters.
Simplicity and Surprise: You don't choose the date or the place. Dinners take place every Wednesday at 8 pm in a restaurant where you've never been, adding an element of surprise and discovery to each meeting.
Experience in Action: Discover an example of what a Timeleft evening looks like on our Instagram.
Every Wednesday evening, we introduce you to five other people with whom, according to our calculations, you will get along well. These are dinners among strangers who come together to eat, drink, and have a good time. It's a chance to meet people you might never have crossed paths with otherwise and to form bonds that could last a lifetime.
Dare to Say "Hello"
The only thing separating you from new friendships is a simple "Hello". We invite you to take a seat at our table, to be open to new experiences, and to say "Hello stranger". Who knows? You might just meet your new best friend.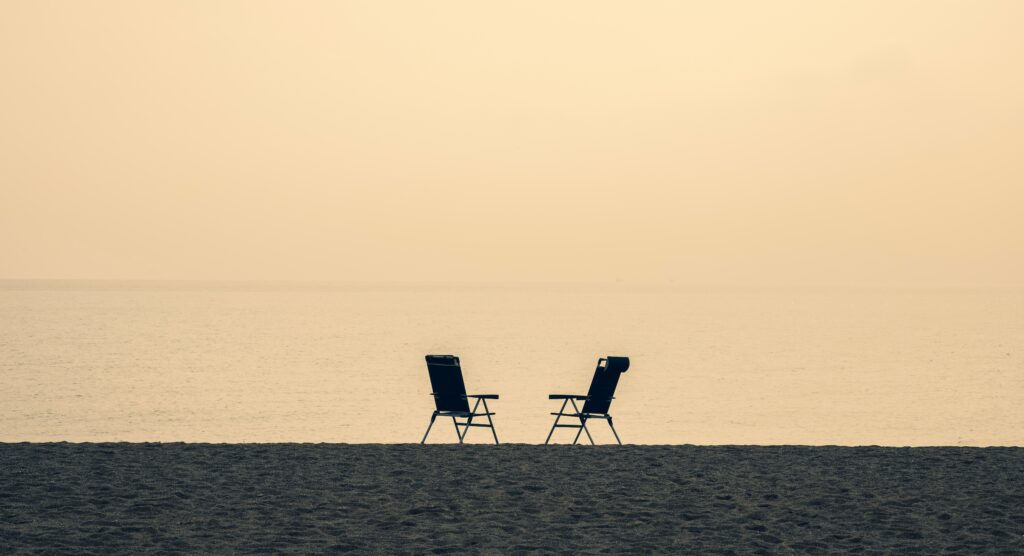 In a world where loneliness is increasingly recognized as a public health problem, Timeleft offers a simple yet powerful solution: dinners with strangers in restaurants.
Since our launch on May 1, 2023, Timeleft has experienced remarkable growth and has created a vibrant community:
Active Members: We have 30,000 members in the app, including 25,000 in Lisbon, who have an up-to-date personality test and receive our weekly newsletter.
A Looked-Forward-To Date: Every Wednesday, we host +500 participants in Lisbon, +250 in Porto, and +200 in Paris, the latter having been launched just 3 weeks ago.
Active Community: Our Instagram community is booming with almost 30,000 followers, experiencing +75% growth in 3 months, and our marketing campaigns reach half a million people per month.
Timeleft is not just a platform; it's a revolution in how we meet and connect with others in an increasingly isolated world.
We are more than an app; we are a community where every "Hello" opens the door to new possibilities, friendships, and experiences.
Join us in our mission to make the world a little less lonely, one meeting at a time.